The Week in Review
What I've Written
Sunday: Tired
After a week of fatigue, instead of a post I'm just going to give you pictures from the zoo.
Monday: Memories
The funerals are over and Jo Burns takes time to reflect on all that has happened.
Tuesday: Nutshell
Primrose had never been a hero. She was a nursery maid. But now the castle had been taken, and the baby princess was her responsibility.
Wednesday: Anzac Day

At the tomb of a soldier unknown
remember the known one too.
The one disabled, the one in the psych ward,
the street-dweller begging from you.
Thursday: Doll's House
Andy Justice is at her new part-time job when she discovers fairies hiding in the store room.
A Blast from the Past
February 2022: Teach Your Daughter
The world tells girls what they can't do. Good parents encourage them to learn what they can do.
What I've Read
Discworld book series by Terry Pratchett. It's taken me months, but I've finished reading through all forty-one books of the Discworld series. From the first book, which Rincewind spent running away from pretty much everything, I was hooked. I love how a side character in one story can be the main character in another, how the world is consistent, and these characters with their many different stories are woven together.
Trying to be Strong poem by Phil Lister (Listerlyrics) We've all been there: trying to stay strong, to carry on, despite emotions that demand to be felt. Phil Lister describes it perfectly.
The Circle Dance. A Poem for the Days of Spring. And Peace. poem by John Castellenas (John Coyote) A poem about a Native American dance, and a welcome offered to all.
Black, or: A Somber Shade poem by David ben Alexander (The Skeptic's Kaddish) There are all kinds of social expectations on behaviour, such as what it's appropriate to wear to a funeral. Sometimes, the best thing is to defy those expectations.
The Name Game short story by Nancy Richy (The Elephant's Trunk) I laughed out loud at this story of misogyny earning its own reward.
And the blind guitarist will play on poem by Bogdan Dragos (Daydreaming as a profession) a heartbreaking poem, about a musician who plays songs about loving life, when he hates the life he has.
Do It Yourself Ghostbusting: Serving Pesky Poltergeists an Eviction Notice story by Rhyan Scorpio-Rhys Take it with a grain of salt, and then spread the salt around your whole house to keep the spooky things out. Definitely read this if you're looking for a laugh.
Clown of the Sea poem by Emma Grigg (E J Grigg, Author) a cute poem about a puffin. What more could you possibly want?
Refused or Refined? blog post by Dawn Benedict (Rhymes, Dreams, Fantasy and Thoughts) when the going gets tough, the tough get going. Sometimes, though, they don't. When the going gets tough, it may be time to toughen up, or it may be time to try something different.
---
If I read it and I like it, or find it interesting, it goes in here. I try to only include one item from any single author in a week (even if I loved a number of things they published), because otherwise the list would get over-long.
I don't do paid reviews, but I do accept recommendations, and even review copies of books, so if you'd particularly like me to review something, tell me about it.
A Look at a Book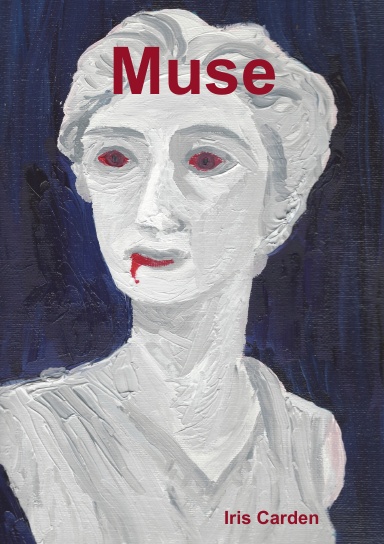 Muse
Rescuer? Predator? Imaginary childhood friend? Artist's muse? Goddess? Ancient unspeakable evil? All of these and worse? You always knew you didn't imagine that shadow that moved, the thing lurking just outside of your field of view, the items that weren't where you left them. You always knew, but you chose to ignore it, because the alternative was unthinkable. From the slightly warped mind of author Iris Carden, comes a monster who can give you everything you ever wanted, for a price. The catch is, you don't know the price when you accept deal. When a failing author and an artist at the start of her career discover inspiration comes at a cost, and the consequences will outlive them both. (This book is absolutely not for kids.)
Reviews for Muse:
Perfect October read……or any time, actually! Muse is a very fast paced, creepy story filled with some unique characters. Iris Carden gives you a good reminder of why if something seems too good to be true, you should RUN! – Dawn (Amazon)
Goosebumps! Great read! No feet left sticking out of the covers after reading this one! Yet another great book from Iris. Looking forward to the next publication! – TvR (Amazon)
---
While you're here…
Find my Books:  Direct from the publisher
                               From Amazon
                               Or from your favourite online bookshop
Follow Me: Twitter / Facebook / Instagram
Digital Tip Jar: PayPal Me
Everything on this site is the product of human, not artificial, intelligence.