The Week in Review
What I've Written
Monday: Harry
It's been a rough couple of months for Harry Smythe. His plan to fix things involves an ancient vampire.
Tuesday: Fangs
Human Defence Unit Senior Agent Jo Burns confides in her predecessor about recent events. How could that go wrong?
Wednesday: April

It's April, in the midst of autumn.
The roses burst into glorious bloom.
Thursday: Nose
The strange tale of Carla who was overlooked and ignored, until her grandmother gave her an unusual gift.
Friday: Training
Princess Cat thinks training is important. (Training your human, that is.)
Saturday: Family Lies Chapter 17: Threat
Things are getting difficult for Emily, and it's very hard to get information from one of the people who might know the answers she needs.
A Blast from the Past
February 2022: Sweet Sixteen
In an ideal world, a mother would be able to make her daughter's birthday cake without work interrupting.
What I've Read
Not All "I Love Yous" Sound the Same poem by Baffy Basics (Baffy Basics) A reflection on the way different people express their love.
Need A Recharge poem by Dawn Renee Millar (Dawn Renee Writes) A poem everyone who has been frazzled and in desperate need of a break will relate to.
Self-Confidence poem by Gracy Y Estevez-Reddy (Grace of the Sun) Someone fraught with insecurity manages to pull himself together and act with confidence (or at least apparent confidence). A great reminder that the people who look strong and confidence might still struggle with self-doubt and insecurity.
hi, mom poem by Bridgette (Bridgette Tales) This one hit me hard. Every parent who has sat by their child's hospital bed, not knowing what the outcome would be will relate to this. The coffee, and sneaking snacks, don't help with the anxiety at all.
The Bench short story by Nancy Richy (The Elephant's Trunk) A poignant story of a promising life gone wrong.
Curing Writer's Block poem by Bogdan Dragos (Daydreaming as a Profession) This poem says some things about writers that I may not want to admit are probably true. We do write out of our pain (although unlike the man in the poem, not all of us seek out pain to be more creative.)
Transparent poem by Phil Lister (Listerlyrics) Who among us hasn't ever wanted to just be invisible and float on the wind?
How to Stay Happily Married to a Lycanthrope: A Practical Guide by Rhyan Scorpio-Rhys (Madd Fictional) This how-to guide is essential for anyone planning to marry a werewolf. It's hilarious. It's nuts. It's my kind of nuts, highly recommended reading.
Dreamland poem (Not Another Nice Girl) I can't give you the name of the poet behind Not Another Nice Girl blog, but I can recommend their poetry. The imagery here is beautiful.
---
If I read it and I like it, or find it interesting, it goes in here. I try to only include one item from any single author in a week (even if I loved a number of things they published), because otherwise the list would get over-long.
I don't do paid reviews, but I do accept recommendations, and even review copies of books, so if you'd particularly like me to review something, tell me about it.
Added to my "Want to Read" List:
One of the writers whose blogs I follow, EJ Grigg has released a new book Words of Me. You can find details of it on her blog, EJ Grigg Writes. I've added it to my ever-growing list of books I want to read, and will tell you all about it when I've read it. Maybe you'll get to read it before I do. The poetry on her blog is great, so I expect her new book will be too.
A Look at a Book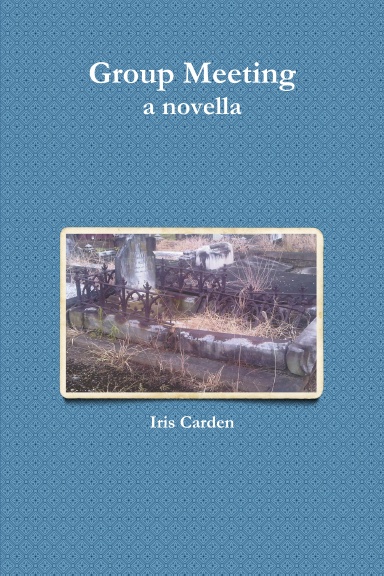 Group Meeting
(Novella) In a facility for the criminally insane, a group of people with sinister pasts starts to be visited by a girl who doesn't exist.
Reviews for Group Meeting:
Group Meeting is quite a spotlight into twisted minds and the depths of insanity…engrossing story by Iris Carden with quite the twist at the end…wow! – Dawn (Amazon)
Fascinating, with an amazing twist right at the end. Deep and varied Characterisations and emotive scene setting. It was totally unexpected, and surprised even me. Highly recommended. – Annie (Amazon)
---
While you're here…
Find my Books:  Direct from the publisher
                               From Amazon
                               Or from your favourite online bookshop
Follow Me: Twitter / Facebook / Instagram
Digital Tip Jar: PayPal Me
Everything on this site is the product of human, not artificial, intelligence.