The Week in Review
What I've Written
Sunday: Two in One
When all the tech dies at once, can I save money by making one device do the work of two?
Monday: Cindy
It's a pity fairy godmothers don't really exist.
Tuesday: Cassowary
Greg is fed up with his job at the zoo. Planning to quit anyway, he gives new, still accurate, descriptions of the animals.
Wednesday: Another Day
As I try to fall asleep
I pick apart the day
the things I've got wrong
the mistakes I've made.
Thursday: Bunyip
A child has been taken by a strange creature. The Human Defence Unit are on the case.
Friday: Fierce Kitty
Princess is normally an agreeable cat, but don't lurk around outside her window at night-time.
A Blast from the Past
17 Feb 2022: Not on the Menu
The new waitress knows how to deal with louts who think waitresses are on the menu.
What I've Read
Peaceful Goodbye poem by Grace Y. Estevez-Reddy (Grace of the Sun) A beautiful poem about love, grief and letting go.
Raindrops poem by E.J. Grigg (E.J. Grigg Author) A poem recalling the value of a rainy day.
Birds short story by Brigette (Brigette Tales) Brigette cleverly uses birds as an analogy for the magic of writing.
The Joy of Mediocrity: We Need Hobbies, Even if We're Bad at Them, to Free us from Perfection by Kerri Duncan (The Guardian) Sometimes you have to do things, just because you love them, and not worry about being good at them.
A Look at a Book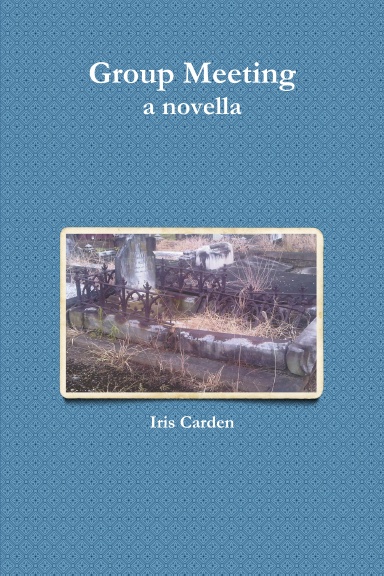 Group Meeting
(Novella) In a facility for the criminally insane, a group of people with sinister pasts starts to be visited by a girl who doesn't exist.
Reviews for Group Meeting:
Group Meeting is quite a spotlight into twisted minds and the depths of insanity…engrossing story by Iris Carden with quite the twist at the end…wow! – Dawn (Amazon)
Fascinating, with an amazing twist right at the end. Deep and varied Characterisations and emotive scene setting. It was totally unexpected, and surprised even me. Highly recommended. – Annie (Amazon)
---
While you're here…