The Week in Review
Monday: Fog
The strange tale of Carmel who intended to take expert advice, but then didn't.
Tuesday: Save Daddy
Human Defence Unit Senior Agent Jo Burns is dreaming about her dead daughter.
Wednesday: Clouds
Troubles gather like clouds
Thursday: Gingerbread
It's all gone a bit Handsel and Gretel for the Human Defence Unit agents.
Friday: Hot
The writing buddies are not enjoying the weather. Neither is the human.
A Blast from the Past
8 Feb 22: The Voice in Her Head
"You're doing it wrong and you're taking too long."
The voice in her head it sang its old song.
What I've Read
Chronic Complainer poem by Dawn Maree Miller (Dawn Maree Writes) A poem about chronic pain. I find it sadly familiar and accurate.
Chapter 1 chapter of work in progress by Bubblegum (Simply Mimosa) This is an ominous start to a story. I'd like to know more.
Whispered Warning poem by Dawn Benedict (Rhymes, Dreams, Fantasy and Thoughts) A lovely poem about watching birds prepare for oncoming bad weather, with some musing on where they get their weather report from.
Cooties poem by Baffy Basics (Baffy Basics) A cute poem about falling in love.
The Door poem by Bridgette (Bridgette Tales) An ancient Norse goddess fights back against the inhumanity of humans toward each other. The poem is a hope for justice, against the injustice of mass shootings.
Firenze, Mi Amor short story by Nancy Richy (The Elephant's Trunk) A woman, with what seems like a perfect life, finds herself wanting something more. Joining a photography class leads to something with long-term consequences.
---
If I read it and I like it, or find it interesting, it goes in here. I try to only include one item from any single author in a week (even if I loved a number of things they published), because otherwise the list would get over-long.
I don't do paid reviews, but I do accept recommendations, and even review copies of books, so if you'd particularly like me to review something, tell me about it.
A Look at a Book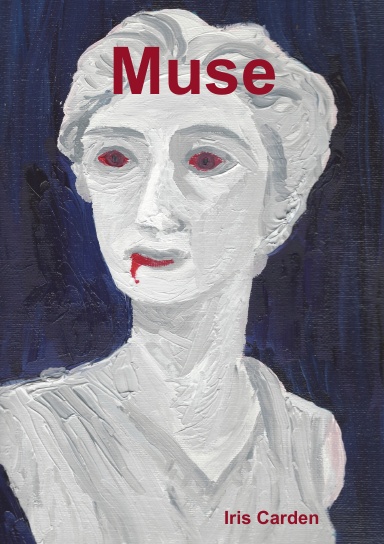 Muse
Rescuer? Predator? Imaginary childhood friend? Artist's muse? Goddess? Ancient unspeakable evil? All of these and worse? You always knew you didn't imagine that shadow that moved, the thing lurking just outside of your field of view, the items that weren't where you left them. You always knew, but you chose to ignore it, because the alternative was unthinkable. From the slightly warped mind of author Iris Carden, comes a monster who can give you everything you ever wanted, for a price. The catch is, you don't know the price when you accept deal. When a failing author and an artist at the start of her career discover inspiration comes at a cost, and the consequences will outlive them both. (This book is absolutely not for kids.)
Reviews for Muse:
Perfect October read……or any time, actually! Muse is a very fast paced, creepy story filled with some unique characters. Iris Carden gives you a good reminder of why if something seems too good to be true, you should RUN! – Dawn (Amazon)
Goosebumps! Great read! No feet left sticking out of the covers after reading this one! Yet another great book from Iris. Looking forward to the next publication! – TvR (Amazon)
---
While you're here…