The Week in Review
What I've Written
Monday: Zombie
Human Defence Unit Senior Agent Jo Burns is attacked outside her home.
Tuesday: Green
The Human Defence Unit is looking for the family of a lost child.
Wednesday: Star
They left their home
for a country afar.
They watched the night sky
and followed a star.
Thursday: Yowie
Human Defence Unit Trainee Agent Harry Smythe is surprised to discover the night cleaner isn't human.
Friday: Games
Princess Cat has some favourite games she likes to play.
Saturday: Group Meeting Chapter 3
I still haven't started the new work in progress, so here's one I prepared earlier.
Sorry everyone. COVID's really getting to me, so I haven't done any reviews this week. Hopefully I will be back to normal in the next week or so.
A Look at a Book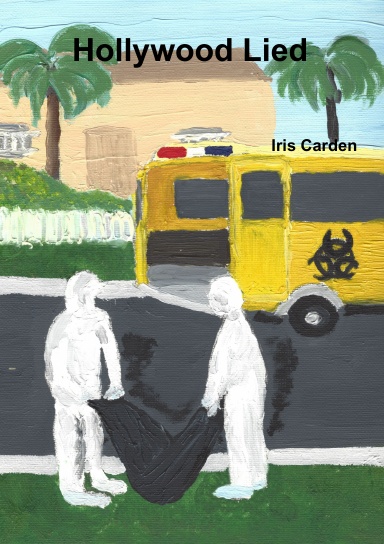 Hollywood Lied
Angela Tynehurst always kept her whole life tightly under control. Her fictional creation Farnsedale might take risks, but Angela did not. Not even a zombie apocalypse could shake Angela's stability. Then, a handsome man with dark brown eyes knocked on her door and everything changed.
Reviews for Hollywood Lied:
Riveting read. Clearly the author had a crystal ball when this was written. Interesting characters, and some unexpected twists! Really enjoyed this book. – TvR (Amazon)
Wow, gripping novel! Couldn't put it down. Quite moving. – Patricia (Lulu)
Hollywood Lied is an excellent take on a different type of Zombie, a different kind of lock-down, and the evil humanity can dream up. Engrossing story by Iris Carden! – sunup7670 (Instagram)