Shameless Self-Promotion by Iris Carden
I've been trying to get through Christmas shopping before the December crowds. That lead me to think of books as Christmas gifts. If you want to buy my books (or books by any other indie authors), you need to do it ahead of time, because indie books are often print-on-demand and take some time to print and deliver after being ordered.
Below are all the books I have published so far. They're available from your favourite online bookshop, or from the links at the end of the post.
Children's Books
Fred Flamingo Wants to Dance
Fred Flamingo has left his friends and his lake, and has gone to look for someone who can teach him how to dance. Will he find what he's looking for?
The Wallaby Detectives and the Tomato Sauce Mystery
Maggie from Maggie's Pie Shop is in a flap! The tomato sauce delivery has not arrived. This is a job for the world's smartest detectives.
Reviews for The Wallaby Detectives and the Tomato Sauce Mystery
Fabulous fun book! The kids loved it, and it made me a bit homesick for Aus myself, with the Wallaby tales. When's the next one out? – Patricia (Lulu)
Wendy Watchitt
Wendy Watchitt is just an average 10 year old girl.
She's brave and clever and caring. She carries her pet toad on her head, and makes strange things happen when she blinks. Well, perhaps she isn't quite so average.
A new adventure starts for Wendy when her family moves house.
A new town, a new home, new school, and new best friend are just the beginning of what she's going to find.
Wendy will have to save her friends, travel between realms, learn some very big family secrets, and still find time to get her homework done.
Poetry and Short Story Collections
Patchwork
An anthology of poetry and short stories.
Spend a sleepless night with The Possum in the Roof, or with a werewolf in Bad Moon Rising.
Poetic Pets
A collection of cute and simple poems about a collection of cute and simple pets.
Novels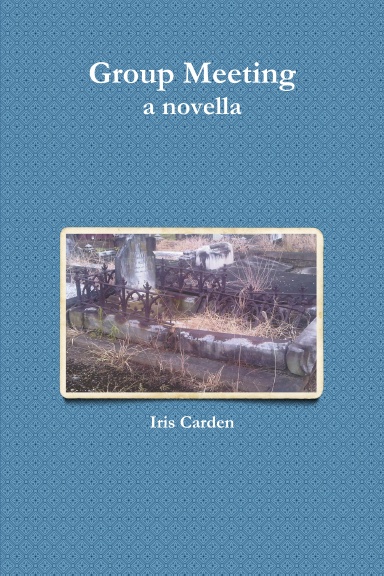 Group Meeting
(Novella) In a facility for the criminally insane, a group of people with sinister pasts starts to be visited by a girl who doesn't exist.
Reviews for Group Meeting:
Group Meeting is quite a spotlight into twisted minds and the depths of insanity…engrossing story by Iris Carden with quite the twist at the end…wow! – Dawn (Amazon)
Fascinating, with an amazing twist right at the end. Deep and varied Characterisations and emotive scene setting. It was totally unexpected, and surprised even me. Highly recommended. – Annie (Amazon)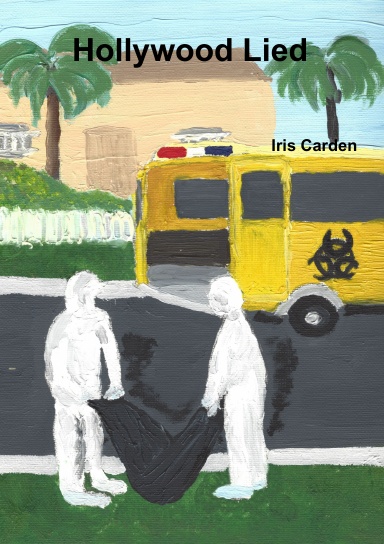 Hollywood Lied
Angela Tynehurst always kept her whole life tightly under control. Her fictional creation Farnsedale might take risks, but Angela did not. Not even a zombie apocalypse could shake Angela's stability. Then, a handsome man with dark brown eyes knocked on her door and everything changed.
Reviews for Hollywood Lied:
Riveting read. Clearly the author had a crystal ball when this was written. Interesting characters, and some unexpected twists! Really enjoyed this book. – TvR (Amazon)
Wow, gripping novel! Couldn't put it down. Quite moving. – Patricia (Lulu)
Hollywood Lied is an excellent take on a different type of Zombie, a different kind of lock-down, and the evil humanity can dream up. Engrossing story by Iris Carden! – sunup7670 (Instagram)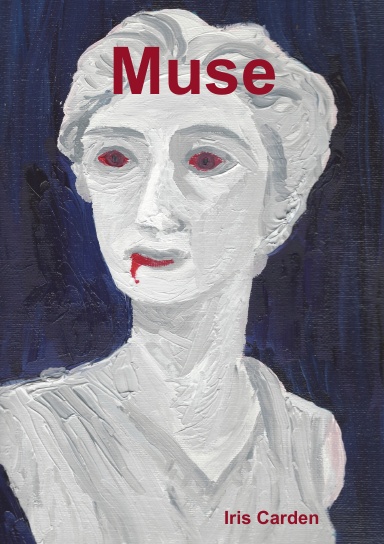 Muse
Rescuer? Predator? Imaginary childhood friend? Artist's muse? Goddess? Ancient unspeakable evil? All of these and worse? You always knew you didn't imagine that shadow that moved, the thing lurking just outside of your field of view, the items that weren't where you left them. You always knew, but you chose to ignore it, because the alternative was unthinkable. From the slightly warped mind of author Iris Carden, comes a monster who can give you everything you ever wanted, for a price. The catch is, you don't know the price when you accept deal. When a failing author and an artist at the start of her career discover inspiration comes at a cost, and the consequences will outlive them both. (This book is absolutely not for kids.)
Reviews for Muse:
Perfect October read……or any time, actually! Muse is a very fast paced, creepy story filled with some unique characters. Iris Carden gives you a good reminder of why if something seems too good to be true, you should RUN! – Dawn (Amazon)
Goosebumps! Great read! No feet left sticking out of the covers after reading this one! Yet another great book from Iris. Looking forward to the next publication! – TvR (Amazon)
Christian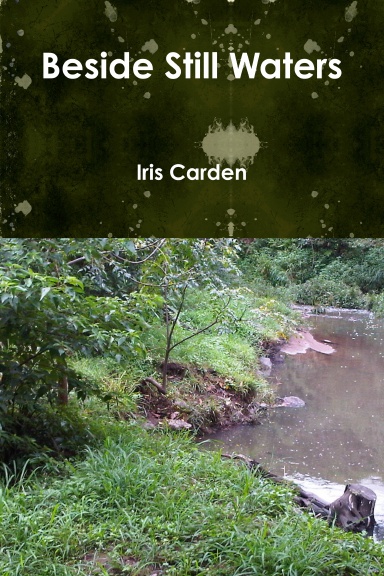 Beside Still Waters
A book of sermons and brief reflections on Christian Scripture, by Rev Iris Carden. There is no specific order to the items in the book, they are intended to each be a "surprise" in that they are not related to the items around them. It is hoped that in each, the reader will find something new or special, or unexpected, a message from God. Rev Iris Carden has a Master's Degree in Theology and more than 10 years of experience as a Christian minister.
---
While you're here…