What I've Written
Sunday: Identity Theft
I've been the subject of the world's dumbest attempt at identity theft.
Monday: Sister
Your friendly local funeral director has a sister. She's not the brightest bulb in the box, and her boyfriend won't win any local quiz nights.
Tuesday: Hey Siri
Settle in dear reader, while I tell you the strange story of Gertrude and her smart watch….
Wednesday: Time Doesn't Heal
They say time heals all wounds
but that's really not the truth.
It's a well-intentioned, but
ultimately cruel myth.
Thursday: Hypnotherapy
The strange tale of Elizabeth who sought help with one bad habit, only to develop another.
Friday: Can't be Trusted
Mr Bumpy Cat cannot be trusted alone with the other animals.
Best Fictional Monsters and the Brilliant Books They Live In Shepherd.com asked me to write a list of book recommendations for them. It was limited to only five in one category. Given the range I both read and write over, that was a challenge. Despite the challenge I gave them five of my favourite Fictional monsters. If you like a good monster story, it's worth taking a look.
What I've Read (Reviews)
Echoes poem by Dawn Renee Miller (Dawn Renee Writes) Beautifully crafted poem, evocatively descriptive, about an owl hunting by night.
Someone Will Pay short story by the Sicicilian Storyteller (The Elephant's Trunk A very well told riches to rags story of how a quiet, shy, young man lost everything and grew into a bitter, plotting older man.
Afraid of the Dark short story by Bridgette (Bridgette Tales) In an adorable little story, Toothwort Button, a gnome, has gone on a quest to find out why he's afraid of the dark.
A Review of My Work
Can't see the text?
The review reads:
sunup7670
Perfect October read……or any time, actually! Muse is a very fast paced, creepy story filled with some unique characters. Iris Carden gives you a good reminder of why if something seems too good to be true, you should RUN!
A Look at a Book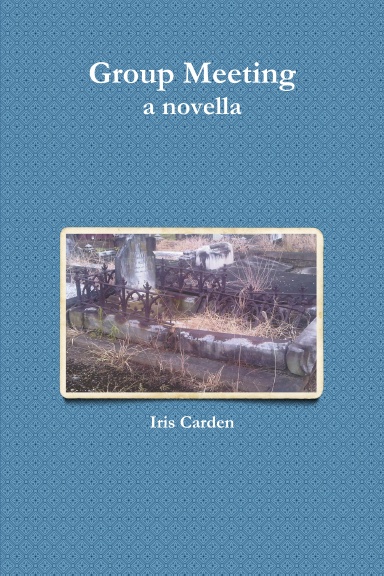 Group Meeting
(Novella) In a facility for the criminally insane, a group of people with sinister pasts starts to be visited by a girl who doesn't exist.
Reviews for Group Meeting:
Group Meeting is quite a spotlight into twisted minds and the depths of insanity…engrossing story by Iris Carden with quite the twist at the end…wow! – Dawn (Amazon)
Fascinating, with an amazing twist right at the end. Deep and varied Characterisations and emotive scene setting. It was totally unexpected, and surprised even me. Highly recommended. – Annie (Amazon)
---
While you're here…