What I've Written
Monday: Disposal
Got a body you want to get rid of unofficially? Your friendly neighbourhood funeral director can help.
Wednesday: Mushrooms
Poem recalling the magic of childhood.
Thursday: Vampire Killer
A police officer investigates a serial killer who leaves two holes on the victims' necks.
Friday: Abandoned
Fanta Dog has been abandoned (for two to three hours, inside, with food and water and all her toys and the cats.) Will she ever recover from this?
Saturday: Communications Systems
In the latest chapter of my work in progress, the invaders' intentions are revealed.
What I've Read (Reviews)
Book Banning has Gotten Out of Control in the United States by Ahaqir (Books of Brilliance) From this post I learned in less than a year, 1145 books had been banned in schools in the USA. Ahaqir suggests that the problem stems from the political situation in the USA in combination with social media's ability to share an idea widely even if it is totally inaccurate. He looks at some of the efforts to fight back against the banning of books.
My Grandmother's Jinn poem by Bridgette (Bridgette Tales) This is a beautiful fantasy story told in the form of a tale. It speaks of a girl's love for her grandmother, and a mystery with a surprising solution.
To Our Own Tune We Will Dance by Keith Garrett (keithgarrettpoetry) A poem about differences making each person special.
I Don't Want Tibet To Die poem by Sonam Tsering (Silent Songs of Sonsnow) A poet's plea for his country's independence.
A Look at a Book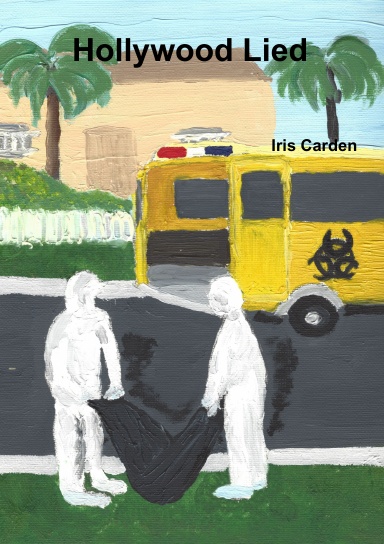 Hollywood Lied
Angela Tynehurst always kept her whole life tightly under control. Her fictional creation Farnsedale might take risks, but Angela did not. Not even a zombie apocalypse could shake Angela's stability. Then, a handsome man with dark brown eyes knocked on her door and everything changed.
Reviews for Hollywood Lied:
Riveting read. Clearly the author had a crystal ball when this was written. Interesting characters, and some unexpected twists! Really enjoyed this book. – TvR (Amazon)
Wow, gripping novel! Couldn't put it down. Quite moving. – Patricia (Lulu)
Hollywood Lied is an excellent take on a different type of Zombie, a different kind of lock-down, and the evil humanity can dream up. Engrossing story by Iris Carden! – sunup7670 (Instagram)
---
While you're here…